Our Team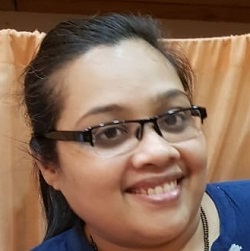 Mital Thakker, Grades Guruji
Leader, Visionary and Innovative
The co-captain of the ship, Mital guides all the teachers at Bodhi as well as teaches grade 3. Her experience in education spans over 20 years and ranges from career counselling and research to teaching and training. She has explored different educational philosophies and theories to understand how we learn. The Waldorf education and Sri Aurobindo's principles of learning appealed to her the most. Through simple parenting workshops for parents and teachers, she and Bijal have impacted the lives of many. Her insights are truly valuable and she strives to make education meaningful and wholesome and advocates organic learning.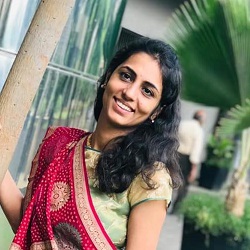 Bijal Singh, Grades Guruji
Determined, Practical and Assertive
A chartered accountant by qualification, she worked in the best of corporates and yet felt something missing. She eventually found her calling in her love for education and passion for working with children. She dabbled in teaching and even started schools along with her husband before she initiated simple parenting workshops with Mital. As they shared a similar dream, Bodhi Vidyalaya became a reality. As a Waldorf trained teacher, she teaches grade 1 and has begun a beautiful journey with her class. Her commitment to work is inspiring and her warm smile contagious.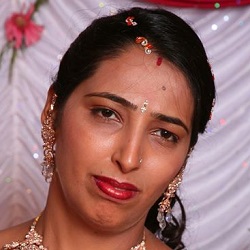 Anjali Daiya Kindergarten Guruji
Patient, Loving and A Handwork Enthusiast
Alongwith with certifications in Montessori and Waldorf early education, she also pursued a course in handwork. Her love for children is seen in her work as a kindergarten teacher. She nurtures every child in her class with care. She ensures the little ones are safe and free in all that they do. She gives each of them a patient hearing as they share their worlds with through their little stories.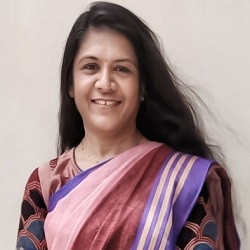 Harshika Pasad, Grades Guruji
Linguist, resourceful and curious
She didn't limit her education to only academics, but had the courage to make mistakes and learn from them. Her passion to read took her on a journey breaking language barriers and was instrumental in gaining mastery over at least 4 different languages. A life long learner, she embraced all the roles in her life including motherhood with grace and continued her quest for knowledge.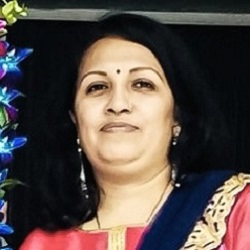 Sonal Mehta, Sanskrit Guruji
Passionate, Creative and Rooted
Sanskrit, the ancient language is so firmly rooted in our Indian culture that falling in love with the language was inevitable. As she taught Sanskrit to her daughter, she wanted to dig deeper and dwelve into the basics of the language. Equipped with immense interest and confidence, she chose a path less travelled in today's times, she became a Sanskrit teacher through various Sanskrit certifications. Now she revives the lost love and relevance of Sanskrit language in young minds through innovative ways. She not only speaks chaste Sankrit but also composes little verses and translates stories from other languages so children get the versatility and flavour of the language.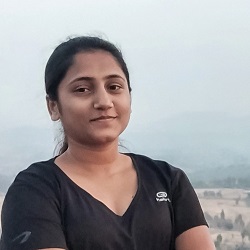 Sheetal Mhoprekar, Gymnastics Guruji
Sheetal loves movement. Twice a gold medalist at intercollegiate contests in Yoga, performs Yoga at National level competitions, she emphasises how movement is imperative for learning. Along with M.A. Yoga, her training in gymnastics as a coach gives her the perfect combination to impart reverence to the wards gracefully. Her work experience as a gymnastics coach with reputed schools in Mumbai has helped her understand the needs of children and education better.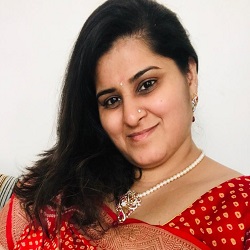 Rachana Gala, Admin
Dynamic, Uninhibited and Loving
The marketing sous chef of the Bodhi Vidyalaya team, Rachana has donned multiple hats so far. After training in the Airline industry, she took the front desk of an upcoming Digital Studio, rose up the ranks to key roles and was involved in number of Bollywood & regional films and commercials. Her passion for working with children led her to be trained as a Waldorf Early Childhood Teacher. At Bodhi Vidyalaya, she devotes her energies in reaching out to people and spreading awareness about our school and its programs for children, parents, teachers and professionals so that all can discover their true potentials organically.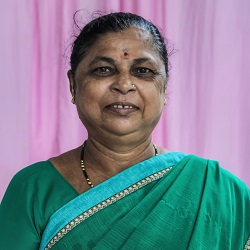 Laxmi Gaekwad, Didi
Hard Working, Childish, Team player
Our spirited didi, though oldest in our team is the youngest at heart. She couldn't pursue education beyond the 7th grade, got married early and took care of her family and kids while working different jobs. Since she has been with Bodhi, she nurtures all of us as she would in her home. She not only takes care of the little ones but sometimes also takes part in all their games. She loves knitting and is always eager to learn more.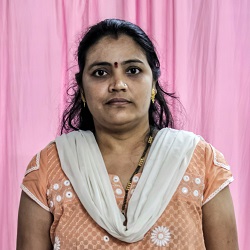 Sayali, Didi
Pleasant, Beautiful, Quick
She is always pleasant and smiling. She built rapport and made friends with the little Angel's with natural ease. She supports and helps Laxmi Didi in all the work there is. She also learns handwork with lot of ease.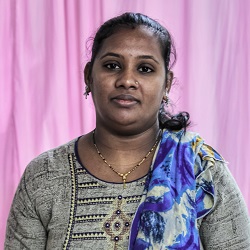 Sarita, Didi
Consistant, Clean, Confident
Our Sarita didi has magic in her hands. She cooks delicious snacks for our very hungry children at the end of their school day. She ensures our classrooms are clean and ready for the next day.