Simple Parenting .. slow parenting.. slow down in this competitive world.
Parenting can be a daunting experience and intimidate and overwhelm even the best of us. Knowing that we are not alone in this journey, hearing others experiences, expert perspectives can make our task easier...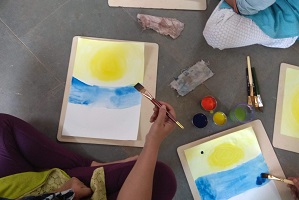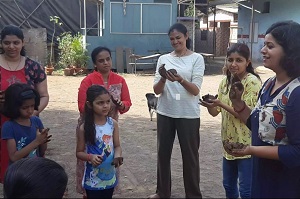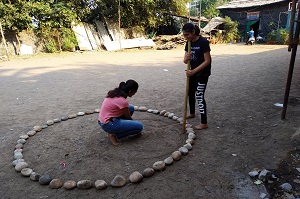 Workshops Details
Fine Motor Skills:
Fine Motor Skills helps in subtle thinking. This workshop will answer questions like.. Do we need special toys to develop fine motor skills? By what age fine motor skill is fully developed?? Does fine motor skill develop by itself??
Engaging The Child:
This will help and sort one of the burning questions in today's time for a parent. How do I engage my Child? And other questions like will doing exciting activities with children improve bonding? Should the child's schedule be filled for the whole day? Are extra-curricular activities equal to a child's well being or assist in all-round development?
Toys & Child:
Every house is today filled with big baskets full of toys, barbi doll and much more But What stirs creativity - fullness or vacuum? So which are good toys to enhance creativity? How many toys are enough? What growth needs does toy satisfy?
Story Telling:
"If you want your children to be intelligent, read them fairy tales. If you want them to be more intelligent, read them more fairy tales." - Einstein
This workshop will cover the questions like.. Does the story have a healing element? Should a story be narrated with loud gestures and voice modulation or with monotonous voice? Should stories have moral? Should moral be voiced separately?
Other Topics Of Talk For Parents:
Importance of Sleep
Rhythm
Boredom is Good
Open-ended Toys
How to communicate with children
Why celebrate the festival
Importance of mother tongue
---